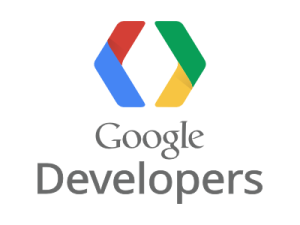 After your website layout and content is as wanted you'll need to evaluate your website's ability to be indexed well before it is submitted to the search engines, and then track it there after.
Initially you'll need to ensure that your pages have a keyword rich title (60 or less characters), and a short, keyword rich description (160 or less characters). The "keywords" Meta-tag is not factored into a Google ranking but some of the lesser search engines still use it. WordPress and other CMS websites will include additional Meta-tags, but the three noted above are the important ones for site ranking.
Careful keyword selection is the heart of the SEO plan
Site owners who are on top of their SEO game have a list of top-priority keywords that they use on their site, with reasonable repetition, in strategic places. If a site's focus or positioning changes new keywords are needed.
Another important thing to note is that the most important keywords should be listed first where possible. This is especially important on page titles (browser) and the description Meta-tag (shown in the Google search listing). The keywords in your Meta-tags should be in evidence on your page ideally 2 to 3 times to achieve a good keyword density relationship. By relationship here, I am referring to having the targeted keyword/s in the page title, the heading tags, the text copy, in page links, file names, and image names.
It is also important to know that the text content placed in the top 1/3 of the page (above the fold) will be indexed more frequently and fully than content below. In this regard be wary of using large slideshow without text overlay or banner Ads at the top of your pages since they provide less room for text (banner ads may also irritate your visitors).
Finally, it is a good practice to keep an SEO journal wherein you track when and where you submitted your website, and every major site that links to you, and then periodically check to see if your site has been indexed, and its ranking. It will typically take anywhere from a couple of weeks to a couple of months to get listed, though in many cases your site will be crawled and indexed automatically.
Google Webmaster Tools:
http://www.google.com/webmasters/
Webmaster Tools by Google provides lots of great features which are a must for web developers and site owners. You can add a sitemap, request to be crawled, request removal of outdated links (broken URLs), view inbound links, have a security scan done, etc.
Google AdWords Keyword Planner:
https://adwords.google.com/KeywordPlanner
Google's Keyword Tool has always been a favorite of mine, and is a must for anyone who performs SEO related targeting and corrections. Google recently updated their tool to a "planner", and while a bit different it is still quite useful in defining what words/phrases to add to your pages. I wrote a blog post not long back that explains how I use this tool, you can view this post at https://www.ecurtisdesigns.com/google-adwords-keyword-planner/.
Google Analytics:
https://support.google.com/analytics/answer/1008015?hl=en
https://www.google.com/analytics/
Analytics is a must for any business that wants to optimize their site, which includes assessment tools, dashboard tracking options, and documentation for site improvement that I have found very useful. I wrote a blog post on how to get started with Analytics which can be viewed at https://www.ecurtisdesigns.com/tracking-website-new-google-analytics/.
Bing Webmaster Tools
https://www.bing.com/toolbox/webmaster
Bing is not as popular of a search engine as Google (and their ranking algorithmn is not as sophisticated), but they still are used by enough people to warrant spending the time to get your site indexed, and then track your progress. Their webmaster tools is needed, at the very least, to get a tracking code.
The next three links are part of the Google Developer's section. I have included "page speed" since this is a must to ensure that your pages get indexed as fully as possible, and speed is still needed for most all mobile browsers. The "mobile friendly websites" link will test your site and let you know if it can be easily viewed by mobile devices. And the "chart" is something I use, and I think it is a fun and effective inclusion for websites who provide any type of graph/statistical data.
Google Developers Page Speed:
https://developers.google.com/speed/pagespeed/?csw=1
Google Developers Mobile Friendly Websites:
https://developers.google.com/webmasters/mobile-sites/?hl=en
Google Developers Charts:
https://developers.google.com/chart/?csw=1
Common Optimization and Marketing Strategies
Following are the best "organic" techniques that will help your site improve in its ranking. Note that not all of these are easy to implement, and some may not be needed or apply to your business. When we assist you with the marketing of your website we will consider which of these are effective, and provide you an estimate based upon your site's marketing needs, and only charge you for work that you have approved.
Keyword-Rich Page Titles: A descriptive title is needed for each page, rich in keywords you want people to find you with.
The Description Meta-Tag: The description should be a sentence or two describing the content of the web page, using the main keywords.
Keywords in Headers (H1, H2, H3): Search engines consider keywords that appear in the page headings to be important to the page.
Keywords in the First Paragraph of Your Pages: Search engines expect that your first paragraph will contain the important keywords for the document.
Descriptive Keywords in the ALT Attribute of Image Tags: This helps your site be more accessible to visually impaired visitors and gives additional clues to the search engines.
Hyperlinked Keywords: Search engines look for clues to the focus of your web page. Hyperlinked words in your body text are consider potentially important, so hyperlink your important keywords and key phrases.
SEO Friendly Navigation: It is important for the search engine robots to find all the pages in your site.
A Site Map: A site map page with links to all your pages can help search engines (and visitors) find all your pages.
Keyword Targeted Web-pages: Develop several pages on your site, each of which is focused on a target keyword or key phrase.
Local Business Promotion: If you have a physical address it is a good idea to create a free listing for your local business on Google Maps Local Business Center and Yahoo! Local.
Incoming Links: Links to your site from other sites drive additional traffic.
Directories Submission: A link from a directory will help your ranking, and get you traffic.
Trade Organization and Specialized Directories: If you belong to trade associations that feature member directories ask for a link.
Reciprocal Links: A link exchange is a good idea for websites with related content, but ensure that they have a high enough ranking to be of benefit to you.
Write Articles for Others: You can increase your visibility when you write articles in your area of expertise and distribute them to editors.
News Releases: Find newsworthy events and send news releases to print and Web periodicals in your industry.
A Business Blog: A business blog on your website that offers quality content and regular industry comment are likely to be linked to.
Participate in the Social Media Community: Some of the best online communities for business include Facebook, LinkedIn, and Twitter.
Online Forums and Discussion Lists: The Internet offers thousands of targeted e-mail based discussion lists, online forums, and groups made up of people with very specialized interests.
Ask Visitors to Bookmark Your Site: It seems simple, but this "call to action" can be effective to get someone to save your page.
Develop a Free Service: It's boring to invite people, "Learn about our business." It's quite another to say "Use our free rate conversion calculator available exclusively on our site."
Signatures in Footer of E-mails: A Signature in your E-Mails will help potential customers get in touch with you.
Publish an E-Mail Newsletter: While it requires commitment, creating a periodic newsletter is one of the most important promotion techniques.
Announce a Contest: People like getting something free.
If your business is new, or doing poorly in the searches, our suggestion is to search your top ranked competition by keyword search query, and then do a name search for them. You then find all of the places they have been linked to. This is especially helpful to find service-specific directories and listings that only apply to your business or industry type.
There are many, many online options, and it isn't worth your time to submit to all of them.