Customized Design
Our websites are customized to meet your business needs and integrate with existing branding.
SEO Optimized
All of our websites include extensive search engine optimization to achieve the best organic ranking possible.
Updates & Support
We provide prompt website updates, CMS maintenance, and free development assessments and advice.
Social Media
We setup, integrate, and manage all popular social media pages including Facebook, Instagram, and Twitter.
Web Development Services
We are a forward thinking Sacramento web design company that specializes in beautiful search optimized and mobile integrated websites tailored to our client's individual business.
Whether your need is a new website or a redevelopment, web updates or social media development and integration, we have the expertise and experience to get the job done right, quickly, and at a price you can afford.
Sacramento Web Design
Inexpensive, Beautiful, Professional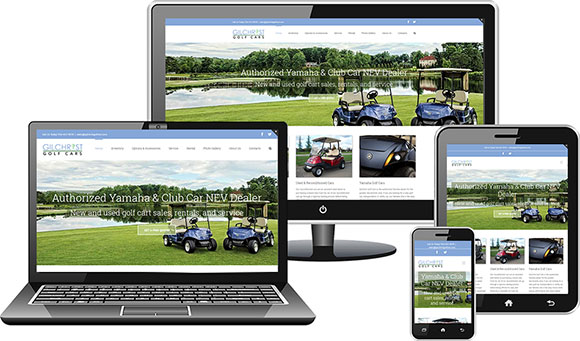 As one of Sacramento's first web development companies we pride ourselves on our ability to assist clients with all facets of their online business. We take the time to stay current with the latest web development standards and practices, including search optimization and social engagement. Our focus has always been how to best provide for the needs of the small business which is why we keep our costs down and provide free resources and advice.
Custom Web Development
WordPress CMS and HTML5
Mobile and Responsive Design
Advanced Forms for Web and Print
SEO and Online Marketing
Logo and Banner Design
JQuery Slideshows and Galleries
Social Media Marketing